Recently, I took advantage of Superdrug's 3 for 2 on all beauty products offer and cheekily bought myself a few new makeup products from MUA. I'd never tried MUA before but thought it was about time I gave them a go.
Lipsticks
MUA Lipsticks in Shade 2 and Shade 10
I was amazed when I used Shade 10 (right) and the colour was perfect and applied really well. It lasted quite long and I was really happy with it. Being so happy with it I returned to buy Shade 2. I found that shade 3 came out more like a gloss than a lip colour and after more uses, the colour began to show, but the texture was glossier and it wasn't for me.
Concealer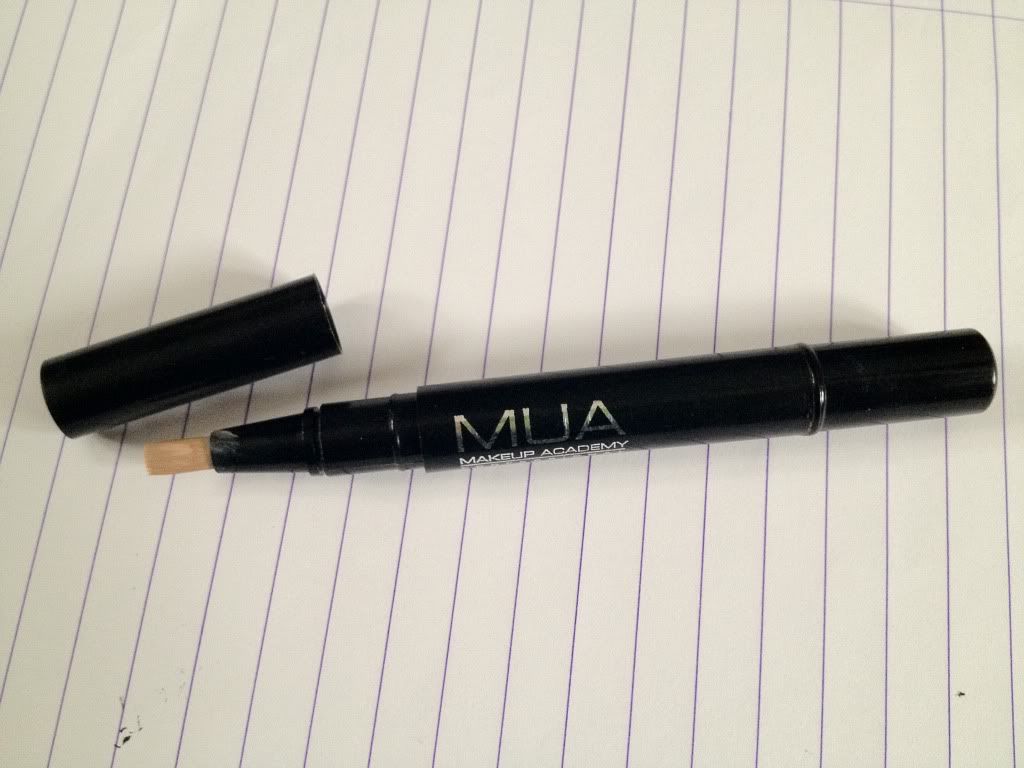 MUA Concealer Pen Radiance
I only use this occasionally when I look tired or when I need to cover up that damn blemish. It works well and with the foundation I also bought and it really makes a good team! I don't know if I'd buy it again when I run out although as I wasn't keen on the brush application.
Eyeshadows
MUA Eyeshadows in Shade 6 (teal) and Shade 5 (green)
I love these eyeshadows. They're really pigmented, bright and I've used them a lot recently. They're fun and so easy to apply... I'd love to buy a few of their other brighter shades sometime soon.
Mascara
I was disappointed with this mascara. It was thin and I felt like the formula was diluted so didn't show up very well. I think next time I'll stick to my Collection 2000 mascara.
Bronzer
I tend to use this on sunnier days and when I want a bronzed look. It really is a lovely shade and the photo does it no justice. It's probably my favourite MUA product I bought this time around.
Foundation
MUA Matte Foundation in Shade 3 - Gentle Fawn.
I use this every day at the moment and I've never found a foundation that matches my skin quite nicely as this! It leaves a matte finish is long-lasting in my opinion. It's my favourite foundation right now.
I really love exploring new brands and so glad I've ventured to trying MUA. Have you tried MUA before? What's your favourite product of theirs?